''A just world in which there is respect for human dignity and cultural diversity''
Word vandaag lid van de grootste juridische studievereniging ter wereld
Actief op meer dan 200 universiteiten
Samenwerking met de Raad van Europa
ELSA, the European Law Students' Association, is de grootste juridische studieverenigingsvereniging ter wereld. ELSA is een internationale, onafhankelijke, niet-politieke, non-profit organisatie opgericht in 1981 door en voor rechtenstudenten en jonge juristen.
ELSA Nijmegen is de lokale groep van ELSA. ELSA Nijmegen organiseert regelmatig interessante lezingen, workshops en gezellige informele activiteiten. De vereniging staat open voor studenten van alle rechtenopleidingen aan de Radboud Universiteit in Nijmegen.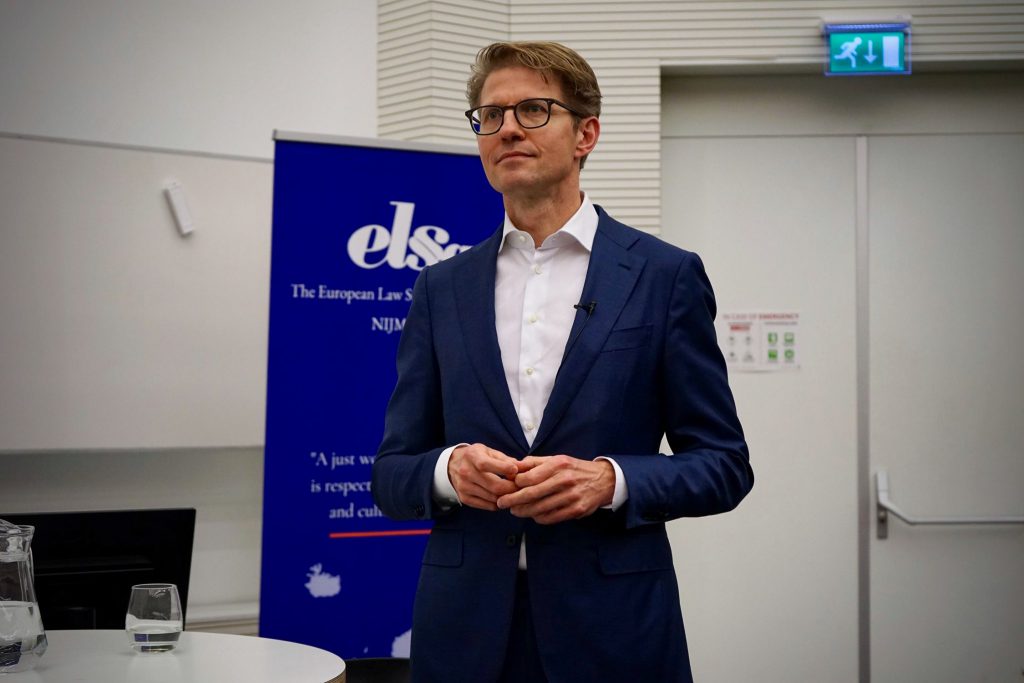 In the digital era, privacy concerns are no longer limited to the police entering your home or the local grocer gossiping about your life's secret. We now confront the complexity of interconnected systems of artificial intelligence that effortlessly detect, share and monetise preferences, movements and vulnerabilities. In terms of the right to privacy, this raises two questions: (1) do these AI systems really have insight into our actual desires and shortcomings, and (2) does it matter whether our privacy is violated as a result? These questions play a role both at the level of individuals and at the level of society as a whole. Therefore we must also ask the third question (3) what is the role of individual privacy as a public interest? 
See for example Mireille Hilbrandt her paper called 'Privacy as Protection of the Incomputable Self: From Agnostic to Agonistic Machine Learning' (https://www7.tau.ac.il/ojs/index.php/til/article/view/1622).  
The lecture will physically take place at 19:00 in the Grotius building. 
Sign up via https://docs.google.com/forms/d/e/1FAIpQLSei5xBm3jjmGelkSeUxBtxO0W_YWePQsBK1Nwat8avD1q8QJg/viewform?usp=sf_link